Frequently Asked Questions
How it works?
For your Spanish lessons or your free trial lesson, only arrange your lessons on  https://shayarina.as.me/schedule.php The lessons will be via Skype or Zoom. In the first lesson you'll get a sense of our teaching methodology and then, if you decide to take more lessons you can book hours convenient to you and pay via paypal.
Are the teachers qualified?
Yes, all of our teachers have university degrees in linguistics and are fully qualified for teaching Spanish as a foreign language.
Do you use computer programmes in the lessons?
No, we do not use any computer programme as a teacher for our classes, our classes are live and in real time, we use our own teaching materials, these materials are used in classes and for homework.
Are the teachers real people or virtual?
Yes, our teachers are real and with you live. They will connect to Skype five minutes before your arranged lesson.
Can I take my classes at any time?
Yes, you can schedule your classes at the specific hour and day you wish.
How do I make my payment?
You can pay via Paypal or credit card transfer.
How am I sure that my payment is secure?
Because we work with Paypal which is very safe.
Why should I study with you?
We will convince you that we are professionals in teaching Spanish, with our extensive experience that supports our work. This shows that we are capable and very serious about what we do.  
How long will my course take?
It depends on the level of the student; having completed a few lessons the topics and time required to study will become clear. For this reason we offer our first free class, to show how you how we work, and asses the level of student.
When will my classes start?
We are an online school so the students choose when to start their individual classes. But for group classes you are required to see if there is availability; booking in advance is advised.
Will the teachers talk to me in English in my classes?
All of our teachers speak English, but English is used only when it is necessary, because the idea is the students learn to communicate in Spanish.
What level of Spanish do I need to start my classes?
You do not need any prior knowledge of Spanish, because our teachers are prepared to teach all levels of students.
How many students are in a group class?
In each group class there are maximum of three students.
Do I need to complete a test-exam before my classes?
No, we do not have a written test; our assessment is in undertaken through demonstration classes with a natural and basic conversation. The teacher will ask you some questions and they will assess your level.
Can I change my classes?
Preferably not because there are other students who could have taken that time for their classes, but if it is necessary, changes will be accepted 24 hours before.
Do you have exercises for practicing?
Yes, we have our own exercises, these are used during lessons or for homework, but if you want extra exercises we suggest www.ver-taal.com
If we dindn't Answer all of
Your Questions, Please
Feel free Chatting with us
At anytime.
Teachers with University Degrees from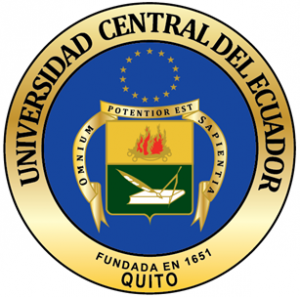 Spanish teachers registered on SENESCYT