Online Spanish classes
for everyone.

 
Many of our students come to the our Online Spanish School because they wish to enhance their knowledge for business or travel purposes. Others simply love learning languages and so choose to take up Spanish as a fun hobby.
There is one thing that all our students share though: they are curious about the Spanish language and have a desire to learn.
Teaching via Skype or zoom
Our fantastic teachers work with students in real time via Skype or zoom, so that they can really make the most of each lesson. We place a heavy focus upon writing and speaking the Spanish language and offer additional learning activities that align with the students' interests.
To complement our philosophy of fully immersed learning, we encourage our students to practice their Spanish skills with a friend or family member who is just as passionate about learning the language as they are. This ensures both the daily practice of Spanish and facilitates cultural exchange.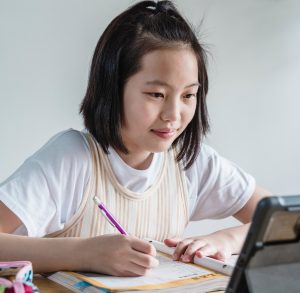 One to one Classes
This method is ideal if you want to learn in a fast and personalized way. The teacher will give you all his attention. Start whenever you are ready! The lessons one to one, takes less time than in group class, because your lessons will be intensive and you can improve your Spanish fast. You will speak Spanish at the first day (phrases, useful words) The important thing with this lesson is, the teacher will work under your necessities, you will can ask questions and you will have the answers immediately.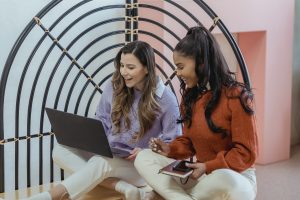 Group Classes
Group classes have maximum 3 students at the same time, so please book fast to be in! Group classes are based on activities where each member has an important role and at the same time you can learn from each other. We will create interesting and enjoyable situations and you will meet with people who have the same objective as you – to learn the language!
Group classes start every Monday. To be able to identify your language level it is necessary for you to make a classification test following which we will put you in the correct group.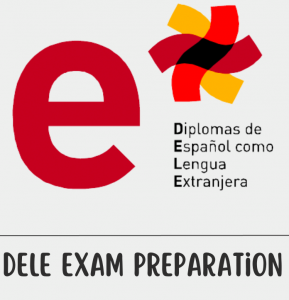 Online Spanish For DELE
DELE (Diplomas of Spanish as a Foreign Language) is a official diploma recognized by The Ministry of Education, Cultural and Sport of Spain, that recognizes the level of your Spanish.
Our teachers are well prepared for helping you in your DELE exam preparation. Such classes have an important international test, It will take longer than the usual classes and have a chronological order of time and content for the different levels of DELE.
The DELE are divided in three levels A1, A2 (basic). B1, B2 (Intermediate). C1, C2 (advanced).

Online Spanish SIELE Preparation
SIELE "Servicio Internacional de Evaluación de la Lengua Española", this means International Service for Spanish Language Assessment.
Currently, the SIELE exam is one of the most important world standards for linguistic competence in Spanish. 
Our native Spanish teachers will guide you all the time preparing in reading, writing, listening and speaking until your SIELE exam day.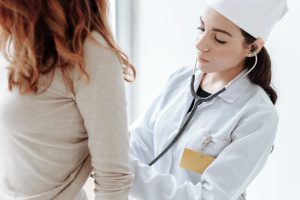 Basic Medical Spanish
This part is addressed to all students of medicine or whether professional or amateur. with these classes you just serve patients, for understanding clinics vocabulary, counseling centres, medical centres, dentists, psychotherapists' offices, midwives, and nurses responsibility, social workers, family counseling centres, youth workers, centres for juvenile delinquents and prisons, etc, and thus refers to. Thanks for this, you may make consultations for recommend some treatment schemes.
For these classes, we recommend the intermediate level of Spanish.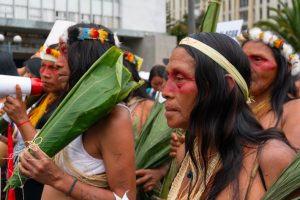 Ecuadorian and South American culture Spanish
A easy way of learning the culture of South America, in specially about Ecuadorian culture such as indigenous life, political life of Ecuador, social life and more, here in addition, you might learn Spanish, you might know the past and present of the indigenous people inside of the society, from discrimination to the successful and the whole life of the indigenous people. The class will be taught by indigenous who knows the life directly. In adition you can take Quechoa lessons online. Read more
You can take your lessons via

Teachers with University Degrees from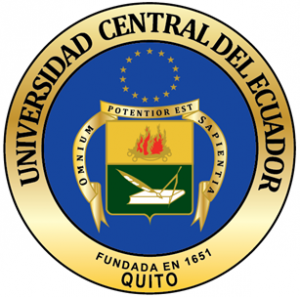 Spanish teachers registered on SENESCYT